Kid: "I wanted a 535Q Cry Baby Wah, but now I want a Jerry Cantrell Signature Cry Baby." Willie (Santa): "Well, wish in one hand and sh*t in the other, and see which one fills up first."








Welcome to our compilation of gift ideas for guitar players!
Whether it's the Christmas holiday, birthdays, whatever-- if you're looking for cool guitar related items for that special someone, we're featuring a variety of suggestions. Keep checking back, as items are changed, and fresh stuff is added! And just know that these recommendations reflect serious guitar gear geek tastes!
More supplier links at bottom.

Will the drummer show up on time? Will I remember these lyrics? Will my high E survive the gig? -- Magic 8 Ball
Rocksmith 2014 Edition - Complete interactive lessons & jamming software. Don't smirk before you see the demo vid. Then smirk-- we don't care.
Billy Gibbons style Bamileke hats from Cameroon. The Rev. didn't exactly invent these!
Staggered, adjustable, locking TUNERS like this Gotoh SD91HAPM set. More brands & options at the link.
Tremol-No is the quickest, easiest way to block and unblock any Strat trem.
Coin Guitar Picks - all shapes, sizes, vintages and metals. Various sellers. Recommend Mojo Picks and Nashville Pick Store.

tc electronic Polytune Mini - True bypass tuner, displays multiple notes. Spot out-of-tune strings while playing chords. How cool is that!

MJT Aged Finish bodies, necks and kits. Custom Relic DIY at affordable prices.

T-Rex Fuel Tank Chameleon pedal power supply adapts to multiple polarity and voltage pedals simultaneously. Screw 9V batteries!

Snark Sn-8 is our favorite inexpensive clip-on chromatic tuner.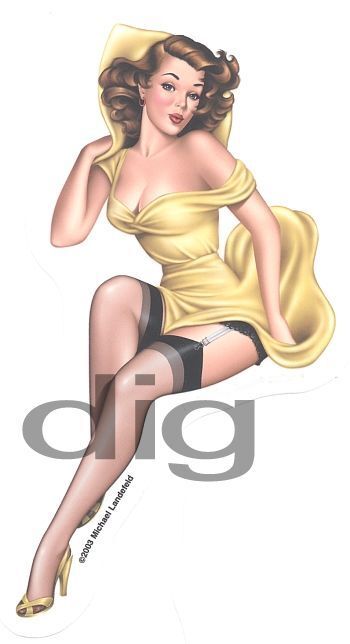 Pin-up stickers & waterslide transfer decals. Sized for guitar. 100's to choose from several decal vendors!
Give the gift of CABLE, i.e. Lava solderless pedalboard kits, George L's, Mogami and more. CLICK HERE for good cable suppliers!
Roland CUBE LITE. This ultra-compact practice/composing amp features looping, speed/pitch controls, track dissection tools and is iOS compatible. See demo/review.
tc electronic DITTO Looper - The only Hostess Twinkie size looper pedal. Simple, on-the-fly use. 5 minute capacity. No complications! Affordable!


Guitar Straps! Everything from vintage "Hippie" styles to hi-end LEATHER to new Hemp designs-- SEE MORE...
Hendrix Action Figures - (Super Geek item here!) Surprisingly accurate variety of mini Jimi's for mantle, desk, bookshelf or coffee table.





Maxon OD-9 Overdrive - There are a zillion OD pedals out there. We're recommending this one for its classic pedigree. Maxon made the original Ibanez TS-9 Tube Screamers. The OD 9 is a true bypass circuit with the industry standard NJM (JRC) 4558 op amp chip. Not a spendy boutique OD, but consistently high rated.
LOTS MORE COMI
NG SOON!!!
Suppliers:
Top Music Gear Stores @ eBay (Directory)
(Shop eBay with confidence through their Stores merchants)
Amazon.com
Like eBay, top dealers sell through Amazon
Most Wanted Top Gifts! Find them at musiciansfriend.com
World's largest online music gear retailer
Hi-end Strats
Current Listings - Top Sellers - Vintage, Custom Shop & Boutique Lines
Pin It Now!