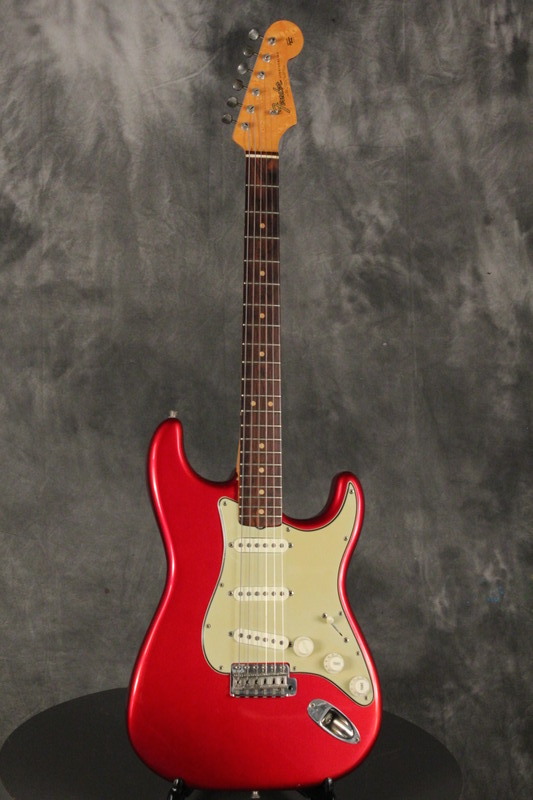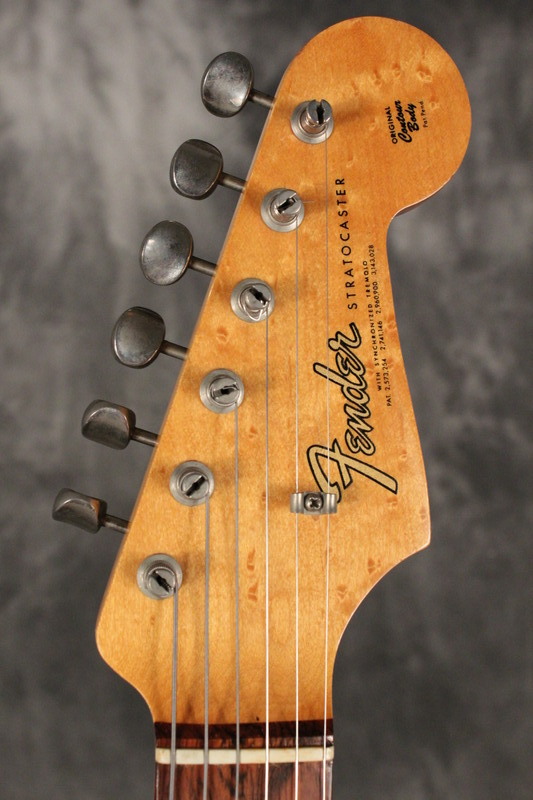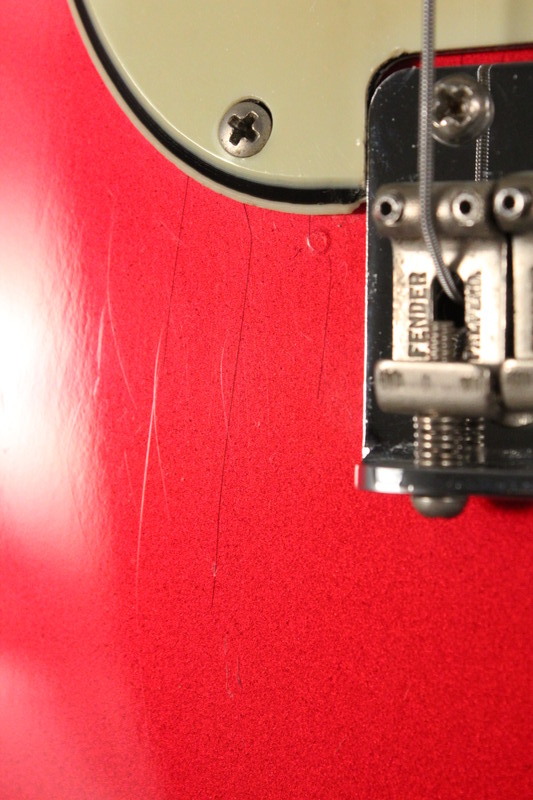 Olivia's Vintage
of Carbondale, IL is listing this '65 pre-CBS Candy Apple Red Strat. The neck is stamped '64, pickups early '65, and the pickguard is mint green. They say everything is original down to the solder joints. These folks are 100% positive with just under 6k feedback, so check it out. Lots of pics and info.
"All original" extends to case, bar, trem cover & strap.
Current Listings - Top Sellers - Vintage, Custom Shop & Boutique Lines
If you didn't read this at Stratoblogster.com Guitar Blog, it's been bootlegged! ©2006 - 2013 JP Holesworth. All rights reserved. This article may not be reprinted, distributed or duplicated without author's written permission.
Pin It Now!