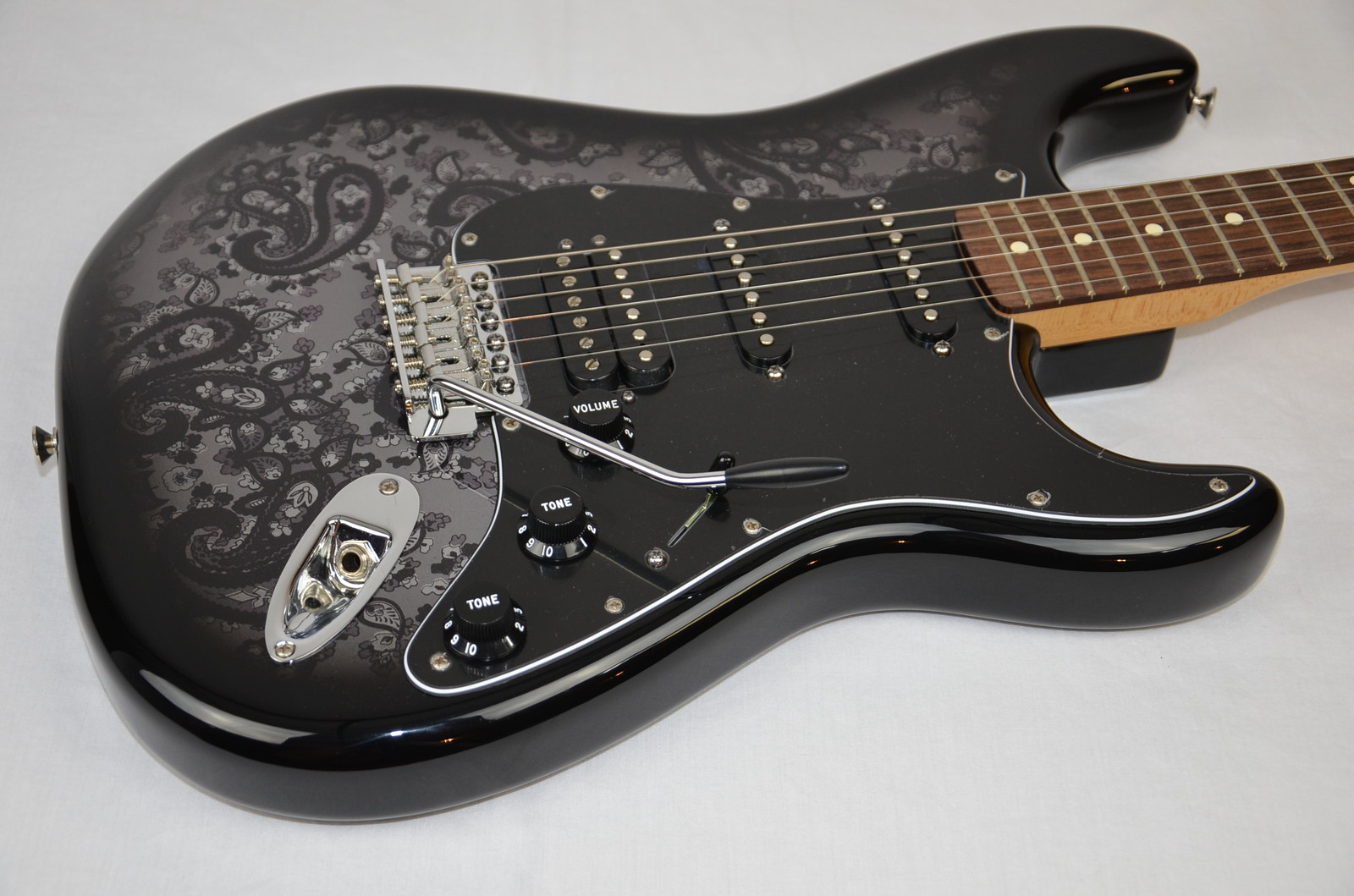 Fender Special Edition Black Paisley Strat
FCS Jason Smith MB '69 Ice Blue over Pink Paisley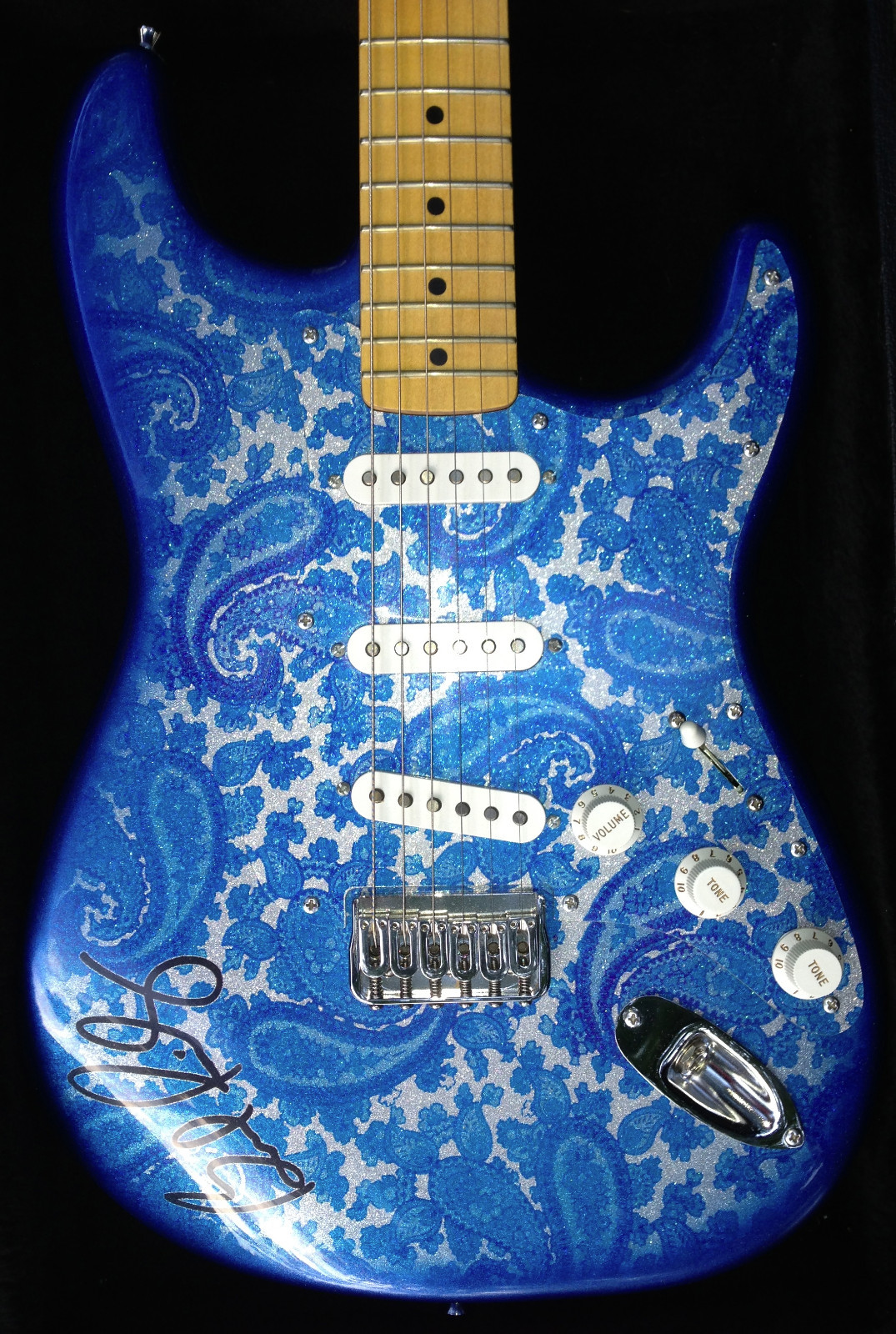 Crook Custom Paisley Sparkle S-type, signed by Brad Paisley
Paisley is alive and well with Strats and accessories. Above are a few current listing examples you'll find at:
Paisley Strats, Pickguards & Backplates
(eBay results).
Scrolling down that page reveals a variety of paisley pickguards and back trem covers.
Paisley trivia: The design derives from Persia and India. The name "Paisley" derives from a town in Scotland by that name known for producing textiles with this pattern. Now you know.
Also a popular tattoo pattern.
If you didn't read this at Stratoblogster.com Guitar Blog, it's been bootlegged! ©2006 - 2013 JP Holesworth. All rights reserved. This article may not be reprinted, distributed or duplicated without author's written permission.
Pin It Now!