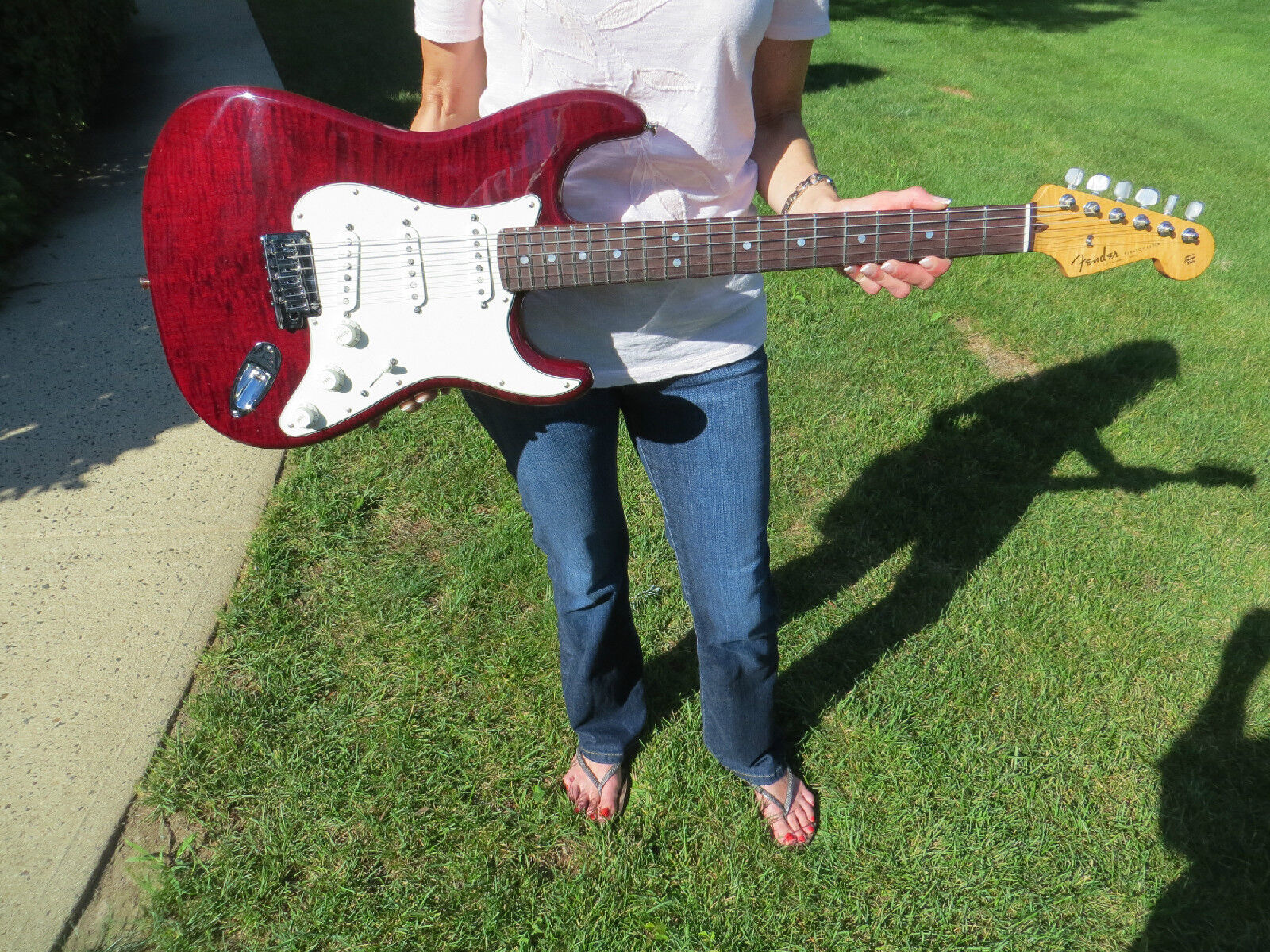 matching pedicure not included...
October 13, 2013
We've been keeping our eye on this one. You're looking at a 2013 Custom Shop, Custom Deluxe with AAA flame maple used for top and neck as well. The body underneath is Okume; an African hardwood. Still, weighing in at 7lbs. 8oz., it's not a particularly hefty hardwood.
The finish is "Bing Cherry"-- an appropriate listing for NY based
Ed's Virgin Guitars
. Also listed as New
other
, it is described as "immaculate" and "unplayed". Well, alrighty then.
Seriously though, we dig Ed's listings. He carries tons of hi-end guitars, and he's Top Rated Plus, with 2k+ feedback, 100% Positive. So, virginity or not, we're still talkin' nice guitars from a good, positive, well nurtured family environment. Go check em' out!
The Bing Cherry Custom Deluxe mixes bling with both vintage and modern touches that include: CS Fat 50's pickups, mid-60's "C" neck, 9.5" radius, medium jumbo frets, 2-point trem (all steel), contoured heel and pearl button tuners. Comes with COA, candy and OHSC.
Strat Finder
Dealers and links for hi-end Strats and boutique S-types
If you didn't read this at Stratoblogster.com Guitar Blog, it's been bootlegged! ©2006 - 2013 JP Holesworth. All rights reserved. This article may not be reprinted, distributed or duplicated without author's written permission.
Pin It Now!