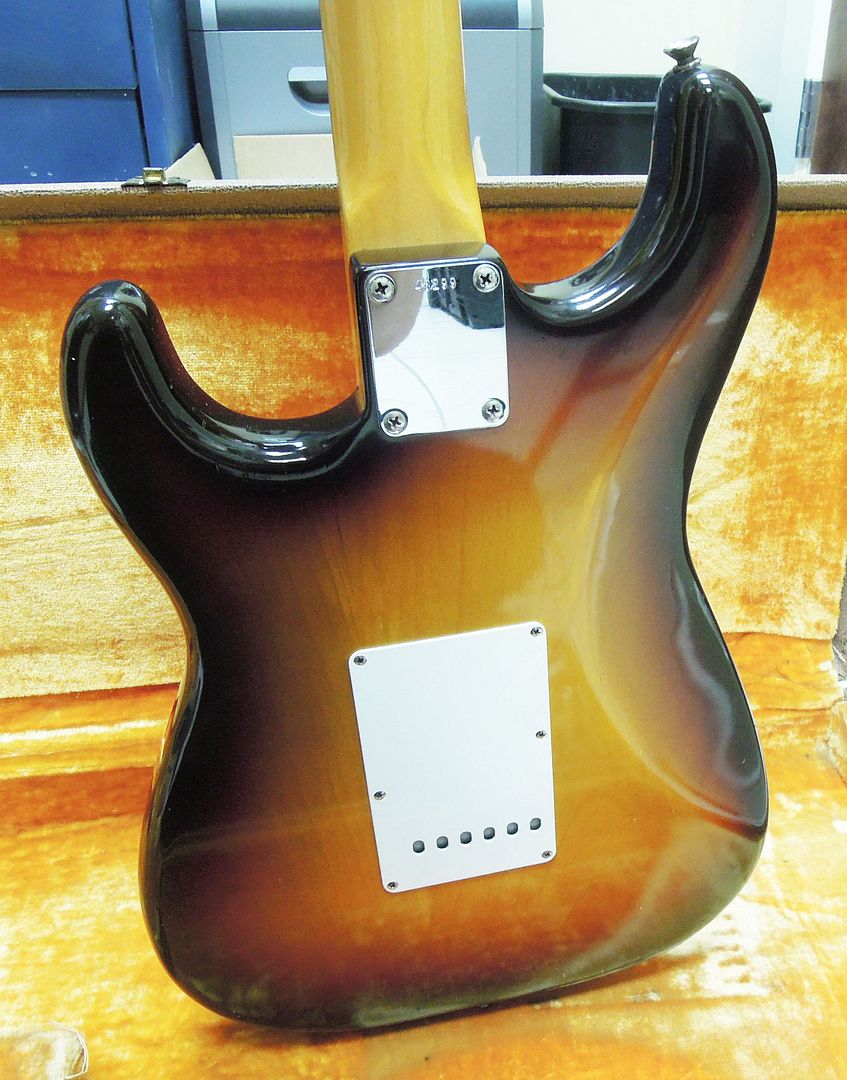 Collector Alert!!!
Here's a very clean, all original '59 burst with OHSC and all parts, including ash tray, trem and 50's Stratocaster care manual. Not quite museum quality as it has scratches and dings. But there's no buckle rash or finish wear-thru.
Maryland based
Island Music Company
has an excellent listing description with tons of photos, including dissections revealing pot date code stamps, chicklet cap, pickup backs, cavities, etc.
Features/specs include: 7.25" Brazilian rosewood fretboard on a thin "D" neck profile. Celluloid "mint green" three layer (white/black/white) pickguard with 11 attachment screws. Description also includes a couple esoteric details indicative of a mid-1959 production. So, you'll have to check all that stuff out while the guitar is listed. Nice to see everything so well together!
Current Listings - Top Sellers - Vintage, Custom Shop & Boutique Lines
If you didn't read this at Stratoblogster.com Guitar Blog, it's been bootlegged! ©2006 - 2013 JP Holesworth. All rights reserved. This article may not be reprinted, distributed or duplicated without author's written permission.
Pin It Now!